Painting Reality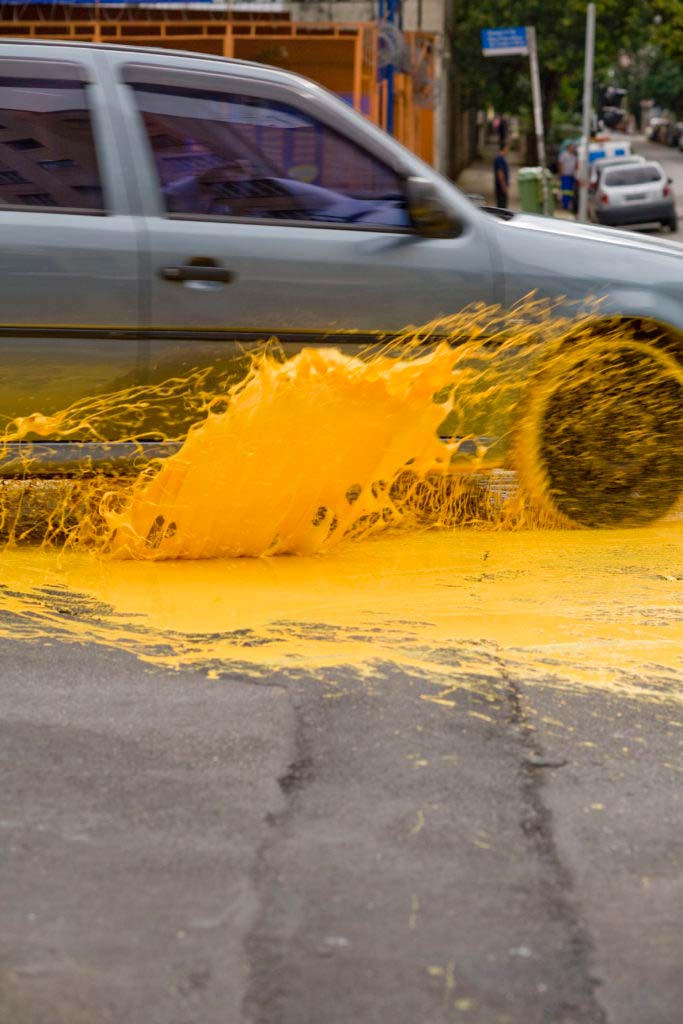 Two hundred liters of paint, palette of four colors, on a central corner of São Paulo. The intervention opened the BaixoCentro Festival, involved in a context of struggle: colors vs. gray (representing an open vs. a closed city). It is symbolically referenced by a number of academic and artistic works such as the resumption of the streets by collectives in the 2010s.

2012

Intervention in public space
Paint, cars, buses, pedestrians

In cooperation with BaixoCentro collective.